Hello Everyone.
It is time for Wardrobe Wednesday.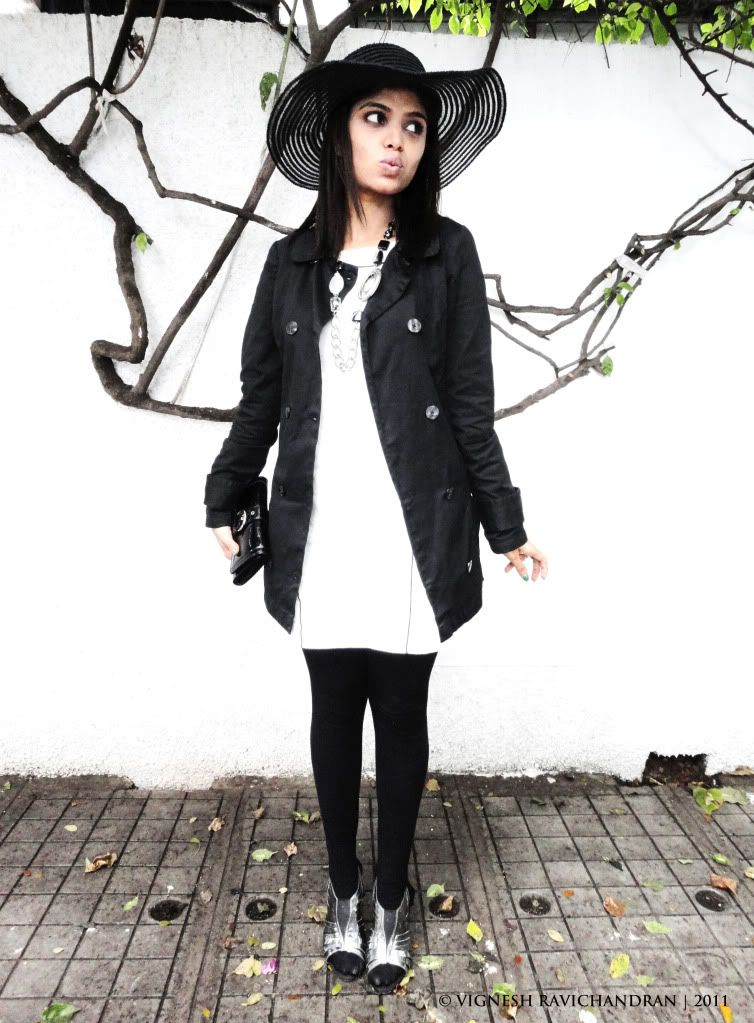 I am wearing :

White Dress - designed by me.
Black trench coat - gold dust (old)
Aiva necklace
Metallic Stilettos - Catwalk.
Hat - Pondicherry
Purse - Van Heusen (old)

The inspiration of this outfit was the hat I picked from Pondicherry.

It is getting very cold in Bangalore these days. Winter is finally here. To keep myself warm, I teamed up my white dress with stockings and black trench coat. I completed the look with metallic heels and accessories.

I tried to capture the eternal classic combination of black and white to give it a winter look.

The black trench coat (old) I bought in gold dust. The dress is actually a white kurta. But I fell in love with the amazing pattern and design. Therefore, I designed it into a LWD (Little white dress). The kurta cost me 200 Rs.

The metallic heels are from Catwalk. I picked it up from Commercial Street during 50% sale. It cost me around 800 Rs.
Let me know what you think of the new outfit and about my first designed dress.


Loads of love


READ MORE....